Small Business Matters is a leader in small business coaching and development.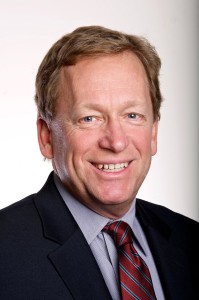 With over 30 years of experience, Small Business Matters (SBM) brings a results-based approach to each and every client. Whether your business has been established for 50 years or 50 days, we are passionate about helping you achieve your goals and mission.
Small Business Matters was established in 1994 as an independent management consulting and training practice. The primary goal of SBM is to increase the effectiveness and enhance the lives of CEO's. Since its existence, Small Business Matters has worked with companies such as Lucent Technologies, Carlson Companies, CB Richard Ellis Real Estate Services, Inc. (formerly Insignia/ESG, Inc.), and Georgia Power.
Small Business Matters is owned and operated in Atlanta, Georgia by Tim Fulton. Tim is a nationally-recognized small business coach, consultant, and advocate. He has been involved in the field of entrepreneurship for over three decades as a successful business owner, small business counselor, and adjunct university professor.
Tim is currently a Vistage Emeritus in Atlanta. Vistage is an international membership organization for company CEO's and Presidents that provides a very unique growth experience for its members. In addition, Tim is a former facilitator for the University of Georgia SBDC's GrowSmart training program, which is designed for growth-oriented small business owners, operators, and executives.
In 2012, Tim's son, Taylor, joined the Small Business Matters team as Director of Marketing. With a BS in Marketing/Entrepreneurship from the University of Kansas, Taylor shares Tim's passion for small business and the entrepreneurial spirit. With a professional background in publishing and content marketing, Taylor is focused on the development and promotion of resources that will enhance and benefit the SBM community.
A Few Words from an SBM Client 
"Tim, I cannot thank you enough for the wisdom you have given us over the past few months. I was at a point of desperation when signing up for Growsmart, and now feel hopeful with what we have implemented from your lessons."
-Aaron Gomez
President, Majestic Construction