For your business to grow, you need to work on it – not just in it.

If you want to keep winning, you need a great coach. A good coaching relationship provides the framework, guidance, expertise, and objectivity required to develop your leadership skills and grow your business.


Gain the tools necessary to steer your business in the right direction through a proven course attended by 3,000 small business leaders nationwide. Topics include strategic planning, leadership, marketing, financial management and organizational design.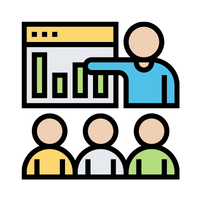 The success of a meeting can often be attributed to the person who's leading it. To bring the most value, meetings must fulfill your goals while saving time, money, and talent.

Connect with other small business leaders navigating the same issues and challenges you face each day through sponsored events and introductions.